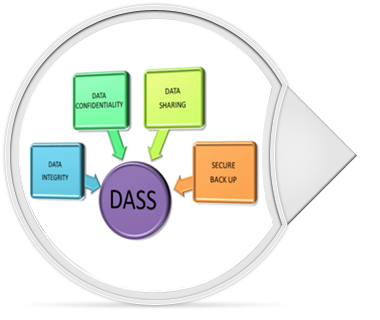 Security
TelniaSoft has the people and technologies to provide a 100% security of your document; we process and perform your confidential documents in accordance with international standards of security. Processed data is formatted and securely transmitted from back office to headquarters.

We have implemented Document Archiving & Security System (DASS) to handle all documents dispatching from HQ to BO, whether the data is scanned or they are electronic files they process through our DASS system; following are main features of our DASS system.
Contact Us »
Home »
Over All Process at Offshore office
High Security of data.
Once data is archived in 'DASS' it can not be copied, deleted, edited, printed, e-mailed or faxed.
In case the whole system is stolen ,the data will still remain irretrievable as 'DASS' requires a special software to run it.
'DASS' disables all the communication ports of a terminal, for example the USB, fire wire or any other type of ports will be disabled by it.
All the cabinets & sub cabinets in a system will be password protected.
The administrator (Manager operations ) in our case) can grant restricted access of cabinets & sub cabinets to different users of 'DASS'
The document storing format is very compressed ,even better then the famous WIN ZIP format.
'DASS' Access policy is very smart & efficient.
Only the administrator can delete or copy any data .
Data entry staff can only timely access the data to perform the data entry job, they can not copy or edit any Data.
Administrator can view the log report of all the users allowed to access 'DASS'.
Charts & tables can be auto generated to show the frequency of login of different users.
It can be checked in the form of a report that which user is accessing which folder at what time 'n' date.
Contact Us »
Home »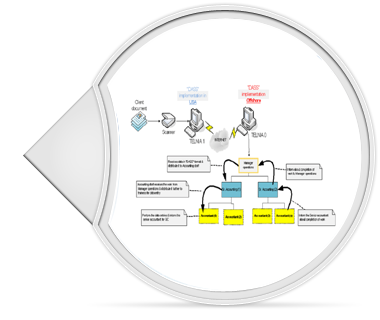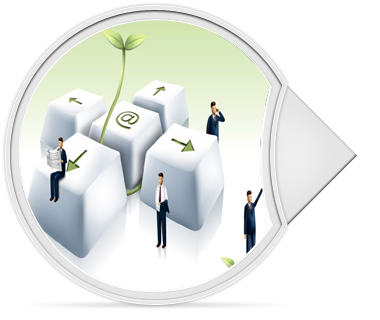 Reporting Mechanism between HQ and Offshore office
We are using web based monitoring tool (MT), which is used both by the 'shore office' & 'HQ'. When ever the 'HQ' sends any instruction or Data to 'offshore office', MT automatically generates an alert to relevant staff at 'offshore office' through the email.

When the 'offshore office' finishes a task it generates an alert using the monitoring tool website & e-mails are also automatically sent to the concerned people in response to the alert generated.
Contact Us »
Home »